Experience you can
bank

on!
The Mortgage Scout team offers a combined 50 years of banking and mortgage brokering experience. Recognized as top performers, we've collectively helped thousands of clients by offering unique financing solutions to make the dream of homeownership a reality and then continue building your wealth through real estate investment.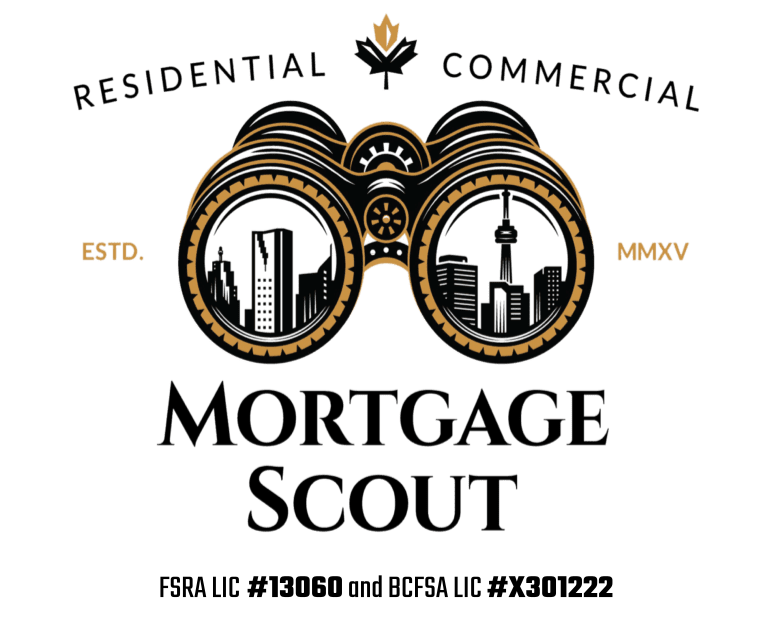 This is the first step on your road to homeownership. A pre-approval is a conditional commitment from your lender to grant you a mortgage, which will help you understand what you can comfortably afford to spend. Let's get you pre-approved today!
Book A Call With One Of Our Experts
You have questions and we have answers! Let's talk about what we can do to get you into your first home, upgrade to a new home, tap into your home equity, take advantage of today's low rates through a refinance or whatever your mortgage financing needs may be.
Find Your Best Mortgage Today!
Step #1 in the homebuying process is your pre-approval – a conditional commitment from your lender to grant you a mortgage. Let's get you pre-approved today!
Careful planning is required to ensure a smooth purchase no matter how many homes you've owned. Let's design your homebuying plan!
Refinancing your mortgage empowers you to take advantage of lower rates, or access home equity to pay off high-interest debt, renovate or free up cashflow.
Real estate is a profitable long-term investment. Whether you're looking to buy just one or multiple income properties, we can help maximize your hard-earned money.
Thinking of customizing your next home? We'll help you understand everything you need to know to ensure your new home purchase runs smoothly.
When you're self-employed, lenders often require additional information to support income, credit and tax payments. Let's get you qualified today!

Book a Call with One of Our Team Members to Discuss Your Goals
We want to hear your story so we can understand your goals and dreams, and customize a mortgage plan that works best for your unique situation.

Apply For Your Mortgage
If you're buying a new property, we'll secure a pre-approval so you know what you can comfortably afford. And if you're renewing or refinancing an existing mortgage, we'll ensure we find your best options.

Review All Your Options
We'll get the lenders competing for your mortgage business. Next, we'll review your options so you understand each choice.

Choose The Best Mortgage For You
We'll clearly explain which option we believe best fits your current financial situation and future goals, and why this is our top pick.
Hercules was extremely helpful with helping me search for my mortgage. Emails were responded quickly and had absolutely no issues with communication. He went above and Beyond with such excellent and amazing service and also got me a fabulous rate..It's been a pleasure working with Hercules..I highly recommend him.
I purchased my first home, and I could not have done it without the support and guidance of Deren and his team. My real estate broker referred me to contact Deren at the Mortgage Scout Inc. Throughout the entire purchasing process, Deren was friendly, patient, and transparent when explaining the steps. He made sure that I was well informed and where I stood financially. He responded promptly by email and phone and secured a great mortgage rate on a tight timeline. When it came to closing, Deren and Eren guided me through the process and documents and made everything much easier to navigate. Thank you for making this a positive experience, and I would recommend Deren to my friends and family as he is a dedicated and knowledgeable mortgage broker. It was a pleasure working with you!
Dimos Argiropulos
2022-03-05
I hold Deren and his team at mortgage scout to a high regard. They were super helpful and very attentive to all of my mortgage needs. My schedule is hectic which makes processing endless mortgage paperwork a nightmare. Deren helped alleviate the burdens and stresses associated with dealing directly with major banks. You are more than just a number or a profit to mortgage scout. They will fight till the end to secure you the best rate possible. Give them a try. All the 5 star reviews can't be wrong!!!!
sarah woolfson
2022-03-04
Deren and his staff were extremely knowledgeable and experienced.They took time to explain all the different products and services available to help me find the best possible lending solution.They walked me through every step of the process and help me secure what I was looking for.I would strongly recommend Mortgage Scout Inc.
Extremely professional and responsive to your needs whether this be your first mortgage or your second and will get you the best rates
Franco Gentile
2022-03-02
The best recommendation I've ever received from two friends as to whom to trust and rely on in obtaining the best mortgage in town. Led by Hercules Galang and his team, they went above and beyond the call of duty to obtain the best terms on a mortgage. Exceptional and very friendly customer service, attentive to client's needs and expectations. This should be your first and only choice when requiring the services of a mortgage broker. Do not waste your time or energy with other providers. There is no need to. I don't know what I would have done without them. I wish I could rate them 10 stars out of 5.......Thank you....Keep Safe
Deren was an absolute pleasure to work with. His advice and services were accurate and concise. I would recommend everyone with mortgage questions, issues, or planning to get in contact with him. He will help!
Deren was a pleasure to deal with. He presented a refinancing solution that worked for us and was helpful walking us through the requirements. And he was there to answer questions from start to finish. Highly recommended.
Hercules was very patient, supportive and understanding at every stage!
Bryan Creelman
2022-02-19
Mr.Gold is the mortgage king! Thank you bud for getting us the best rate, and making it stress free for my family!!!!
Just a few of our 40+ Trusted Lender Partners Power-Saver
Options
2.65%*

5 Year Variable
(Prime - 1.05%)
Apply Now
PowerSaver options were designed for the sole purpose of yielding the lowest possible rate. These options are ideal for customers who will see their mortgage term through to completion.
Full-Featured
Solutions
3.15%*

5 Year Variable
(Prime - 0.55%)
Apply Now
Competitively priced terms, full-featured solutions come equipped with additional features such as prepayment, portability, ability to refinance and pair with additional products which could yield greater savings to consumers in the long run.
Outside-The-Box
Programs
Apply Now
These programs are designed for customers who have challenges in proving income through conventional means, wish to borrow funds beyond the limits imposed by conventional lenders or have credit blemishes.
*The above noted rates are subject to approval and change without notice
We're here for you throughout your homeownership journey – as you buy your first home, start a family and upgrade to a new property, retire and every step in between. We provide customized financing solutions to make the dream of homeownership a reality and then continue building your wealth through real estate investment.
Download Our Free Mobile App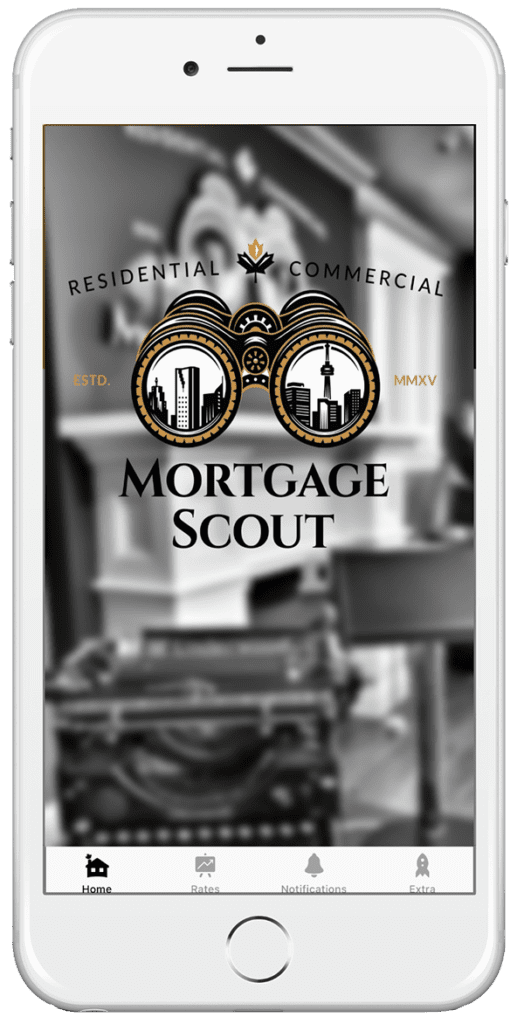 The Mortgage Scout team is highly regarded as go-to experts when discussing the real estate and financing needs of Canadians. We're regularly featured in such media as: