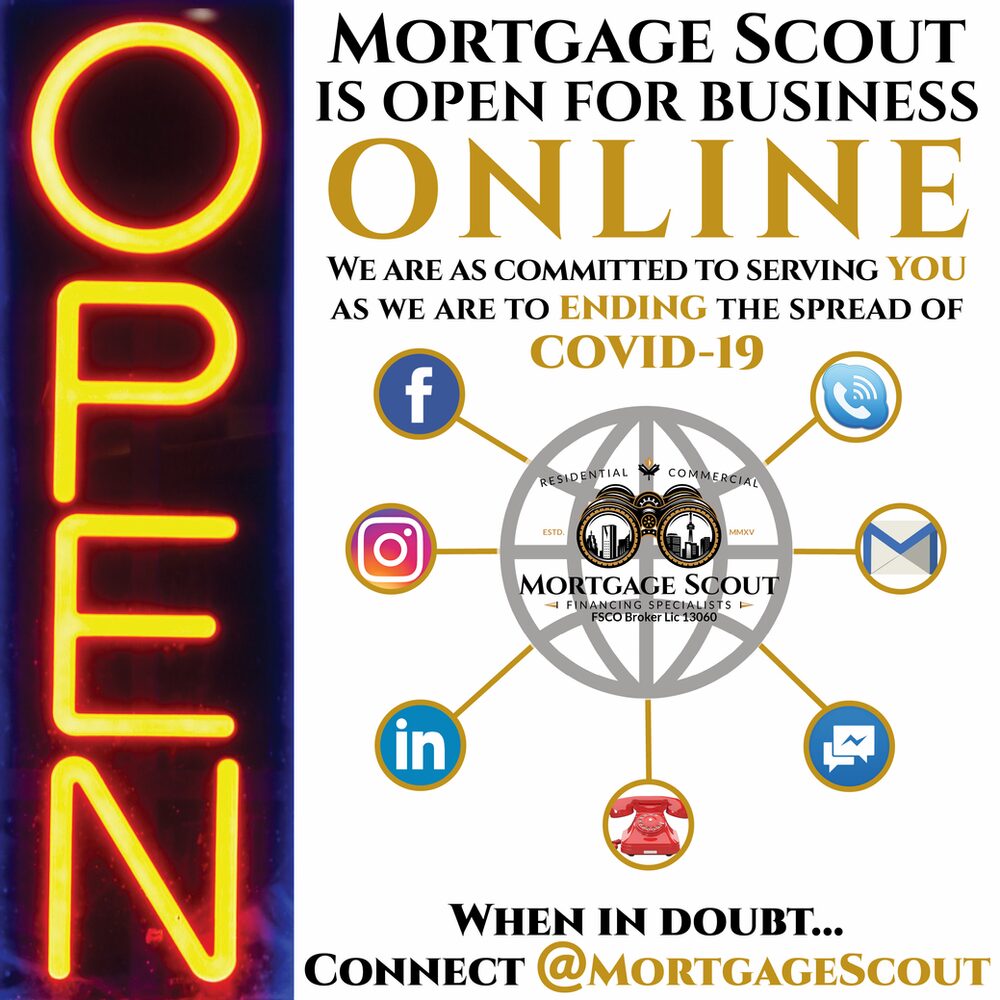 In an effort to support our community and prevent the spreading of the COVID-19 virus, we've temporarily closed our physical offices to the public. Having said which, being an essential service to cater to the fundamental shelter needs of our customers, we continue to service our clients through virtual solutions such as:
Skype
FaceTime
Facebook Messenger
WhatsApp
Email
Telephone
Whether concerned about your current and future state or simply looking for a second opinion, this is a good time to reach out to us to explore your options. Make the most of your time in quarantine and dial into Mortgage Scout for a free consultation with one of our Mortgage Agents.
To arrange your personal consultation please email us at info@mortgagescout.ca and note your preferred means of communication to get connected with one of our experienced mortgage professionals.