Effective April 6th 2020, the Stress Test qualifying rate will decrease for Insured Mortgages.
Mortgage default insurance is required when borrowers make a down payment of less than 20%
The new benchmark will be the weekly median 5-year fixed insured mortgage rate from mortgage insurance applications, plus 2%.
Call us today to review what this policy change can mean for you ☎️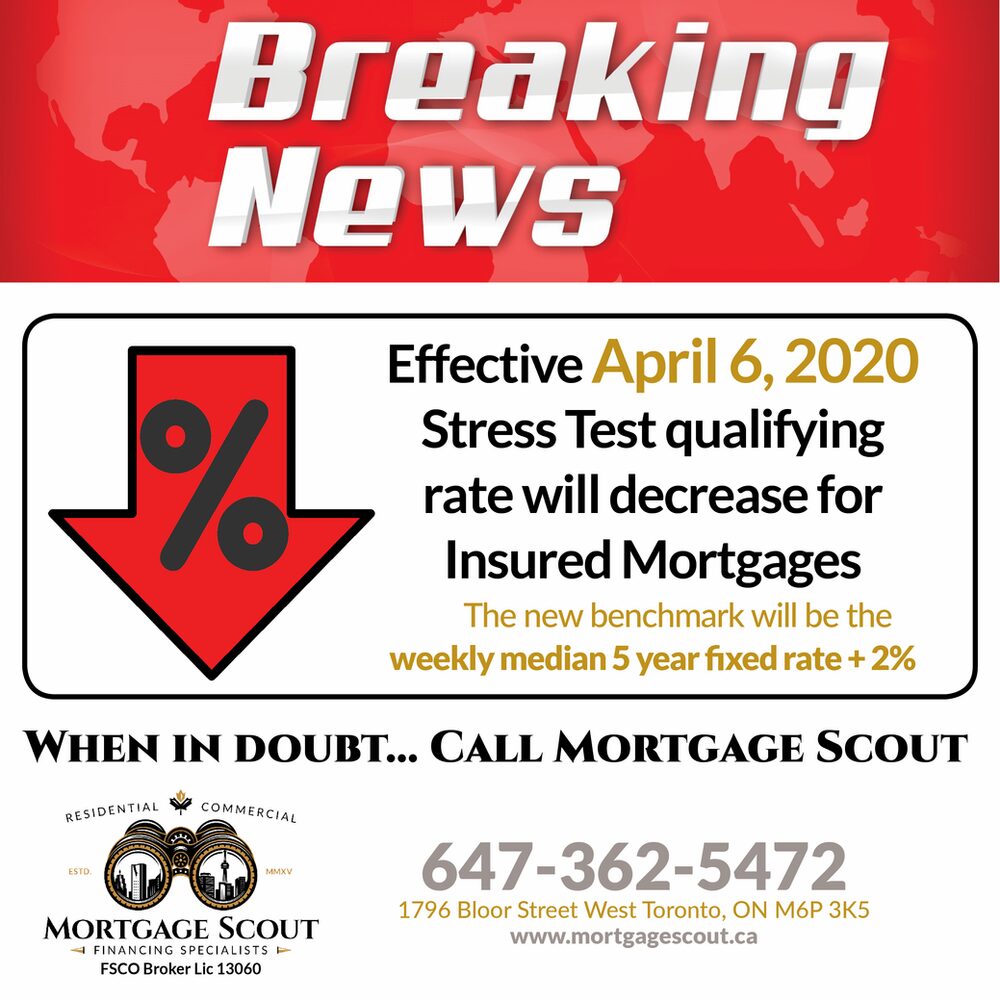 Additional Insight?
For full details about the change, you can follow the link to the federal announcement noted below.
https://www.canada.ca/en/department-finance/news/2020/02/minister-morneau-announces-new-benchmark-rate-for-qualifying-insured-mortgages.html